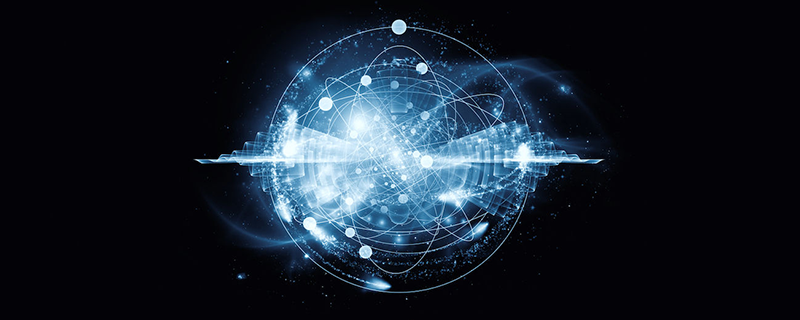 I want to talk about strategy, but first, some science. Quantum Entanglement is one of the most perplexing phenomena in quantum mechanics.  It occurs when groups of particles interact in such a way that the state of each particle cannot be described independently of the others. Now, if you remember your physics lesson, a particle is the smallest quantity of matter.  There are macroscopic particles, microscopic particles, and subatomic particles. And simply put, entanglement means that understanding one single particle improves our knowledge of the second one. This is a dead ringer for strategy. The concept that I'm calling strategy entanglement is based on the notion that single strategies should not be described independently of themselves, but rather holistically.  Content strategy and web strategy are both a part of your business strategy.  Independent strategies improve our knowledge of the strategy as a whole.
The Volatile Strategy Particle
What does it takes to be a strategist? I hear people say a "strategist" is just another word for salesperson or that it largely has to do with the planning phase of a project, or it's just a title that mostly describe people who like to speak their minds!  I don't necessarily refute those comments because I do think sales (and planning) should both be strategic, and I love to speak my mind, but strategy is this elusive creature that I would like to shed some light on in this post. Strategy is a discipline, and unfortunately, it is not linear. It deviates, it interrupts, it changes with new information, fluctuating data, and further research.
You could say strategy comes in waves and is almost particle-like. There are macro-strategies and micro-strategies, and subatomic strategies (OK, that last one's a stretch). But to articulate your business strategy you need to look at every part of your business. It can include digital, brand, web, mobile, social media, content, products, and more. Not to mention the marketplace, your competitors, your customers, and your partners.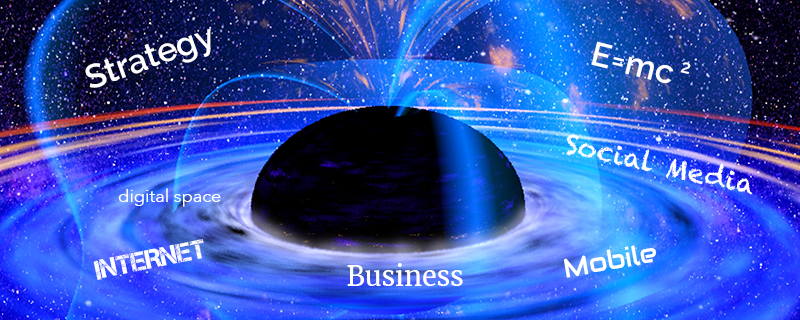 This image illustrates strategy entanglement and it's not complete. There are more pieces to this puzzle depending on your business and the industry in which you compete.
Types of Strategy in the Digital Space
There are a few different disciplines, but they all feed into the big strategy which is your business.
Brand Strategy: A plan for the development of a successful brand to improve its reputation and connect with its customers. This is tied to your business, social media, content, and more.
Digital Strategy: A plan for maximizing benefits through digital and technology-driven initiatives. Tied to your business and can incorporate digital products, mobile, web, and other strategies.
UX/Design Strategy: An approach to determine what to build/design, what the user experience should be and why. Oftentimes using data and research to inform decision-making. Heavily incorporated into business strategy and web/mobile strategy.
Content Strategy: Refers to the creation, planning, delivery, and management of appropriate, useful, usable, and user-centered content. Connected to your business, social media, web/mobile strategy.
Social Media Strategy: An approach to garner more engagement on a brand's social channels. Usually through good content. Entangled with content strategy and web/mobile strategy.
Web/Mobile Strategy: Long-term iterative process of defining the direction of a web/mobile site/app to reach business goals and users' goals. Entangled with business strategy and more.
As you can see, there's a lot to think about! Your business strategy are all of these strategies put together and then some.
Strategically Strategizing over Strategy
So, which one do you choose? Where do you start? How do you know when you're doing strategy? All good questions. To me, strategy should be this omnipresent itch that never goes away, and everyone should be scratching at it. Let me clarify — strategy is not a free-for-all, but it is a team effort. Your designer and developer should be strategically thinking about which color palette to use, or which tools will make this CMS more usable for the client. As a strategist you're responsible for the bigger picture.
When you sit down to map out your strategy plan, there's a process I use in getting the information I need. I'll outline it in the next section. But you need to remember this: As the process continues each piece of information will impact the next and so on. So, this process is really just an outline or map for putting all the pieces together.
A Strategic Overview
Client:

Intake – putting together a client intake sheet is a critical first step. Document the company overview and details, requirements, goals, objectives, and other pertinent information on paper.
Assessment – this can include SWOT analysis, analytics review, social listening, PEST analysis, brand assessment, etc. The more you get, the longer it'll take to sort, but the decision making will be based on better information.

Research:

You can perform organizational research on your client's company (e.g. – interview stakeholders). You can do user research (e.g. – send a survey to customers, field observations). Or quantitative (measurable and objective) and qualitative (observational and subjective).
Look at your client's marketplace and competitors.

Users:

We've done some research on them, checked your client's analytics, it's time to create personas. Get an idea (and make sure everyone's on the same page) of who you are trying to target.
You can create an empathy map, or do experience mapping.
The pulse of the digital landscape
In addition to putting all the information together on your clients and their environments, I'll also have digital intelligence reports. Now, I want to expand on this further in my next post, but that might take a couple of weeks, so here's an overview.
My digital intelligence reports focus on the heartbeat or the pulse of the technological landscape. Meaning that in order to stay at the fore-front, you have to know what's going on at the fore-front. I'll target 3 key areas in my DIR's, they are:
Intelligence: what's hot right now in the tech space
Disruptors: what and/or who is disrupting the landscape that's outpacing all the rest
Influencers: what companies are influencing or shaping the tech environment
This keeps me up-to-date with the digital pulse, but it also sparks innovation and creativity when engaging with new clients.
Correlating the information
The end result of the above outlines will be lots and lots of documentation. You're going to have documents on your client, their market, their competitors and their users as well as the digital landscape. Which, is what we want. This information will inform not only the direction of the initiative, but it can help with your client's business, content, social media strategies and more.
Let's say your client who is in the health & wellness space talks about being a thought-leader in that sector. You would have to know that the fore-front of the health space right now is CogTech, IoT and connected devices/platforms. They're experimenting with "ownables" not "wearables" anymore. Implantable tracking technologies could very well be the next evolution in healthcare. Being able to relay that info back to your client to help with innovation as well as ideas for the future puts you beyond just a tactical partner.
The reality is is that research about the tech landscape will give you a baseline for engaging with your client. You can see where they fit on the innovation scale and help them get further. Understanding who they are and what they want to do will give direction for digital initiatives. Understanding their users will help you connect their goals and objectives with users' needs. It's one big web of entanglement.
Summing up strategy entanglement
It's never going to be easy. Strategy entanglement is the only way to truly see the bigger picture. When working with clients it's almost always about making the business better. Whether that's through a new website, more engaging content, selling more products, or social initiatives, it all feeds into the business. But that is dependent on all the smaller strategies. And some of the micro strategies can be dependent on each other. Your social media strategy depends on your content strategy, which depends on your business strategy.
To make this easier for people, I have created a PDF document called the Digital Strategy Matrix. It will outline the delayering of strategy. Again, strategy is not linear; it's a surrounding structure that enables a business to understand where it needs improvement and how to get there. It's about consuming the information and making the appropriate decision at each milestone and everywhere in between.
Strategy is an omnipresent itch, and everyone should be scratching at it.